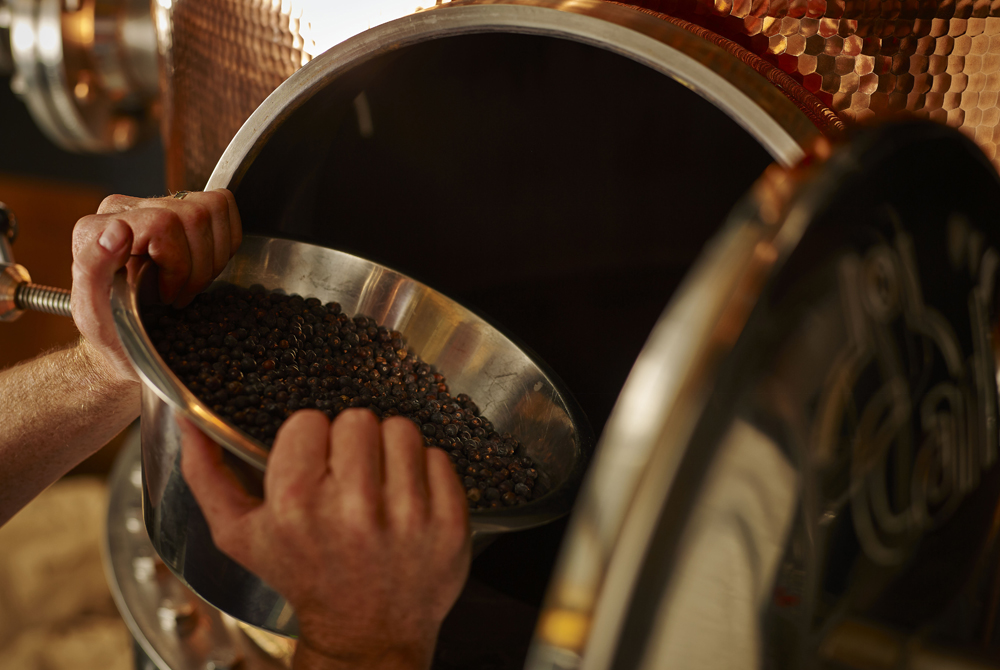 Great things are often borne out of adversity, and so it was for the spirits industry in 2020, according to Spirits & Cocktails Australia Chief Executive Greg Holland.
The first wave of COVID-19 triggered a 72 per cent collapse in sales at hotels, pubs and bars, resulting in April 2020 being the worst on record for Australian spirits, wine and beer producers. But Holland said he was impressed by how quickly those in the spirits industry stepped up to support each other and their communities, citing the many craft distillers who turned their hands to making hand and surface sanitiser when it was in short supply.
"Our members also launched a number of programs to support venues and hospitality workers," he added.
"Beyond those efforts, it was a great achievement to keep our supply chains open, internationally and domestically, throughout the pandemic."
Another important achievement for Spirits & Cocktails Australia was forging closer ties with the Australian Distillers Association, fuelling high hopes for what they can achieve together in 2021.
"We really believe that Australia's spirits industry is on the threshold of international greatness," Holland said. "With the right support from our policymakers, especially in terms of spirits tax reform, we believe it has the potential to dominate internationally in the same way our wine does."
To help achieve that goal, Spirits & Cocktails Australia maintained a busy schedule of meetings with policymakers throughout 20202, with Holland regularly updating and rearranging a packed calendar to avoid getting caught in COVID hot spots: "Overall, I'm proud to say that Spirits & Cocktails Australia didn't just maintain our engagement with Federal and State Governments, we actually increased contact."
In 2021, Spirits & Cocktails Australia is also committed to building greater awareness of how Australians' attitudes to drinking have changed in recent times, with the vast majority now making responsible choices about alcohol consumption.
"COVID-19 and lockdown probably boosted everyone's awareness of their own consumption habits because it stripped away a lot of distractions…," he said. "There's a documented shift towards people drinking less and choosing better quality products like our own."
Tax reform to unleash potential
Having battled through bushfires and an international pandemic, the members of Spirits & Cocktails Australia are not about to take it easy in 2021. Instead, they are stepping up their fight for a more equitable spirits tax regime.
Holland said the plethora of international awards won by Australian distillers in recent years was proof that the industry was already world-class. "And there is so much more potential out there, " Holland enthused. "But right now, distillers in Australia are being held back by a spirit's tax that ranks as the third highest in the world, behind Iceland and Norway, respectively.
"To make matters worse, it's indexed to increase twice a year. When you can often buy a bottle of Australian spirits for less overseas than you can at home, it's fair to say that's a tax that is out of control and urgently needs reform."
He said Spirits & Cocktails Australia were excited to join forces with the Australian Distillers Association to take that message to the Commonwealth Government, especially at a time when the hospitality and tourism sectors had been hit particularly hard by COVID-19.
"The existing spirits tax rate is currently more than nine times higher than the United States, " Holland said. "That's an unnecessary burden hampering recovery."
"In the lead up to Budget 2021, we'll be calling for the Federal Government to deliver a much-needed stimulus by pausing the biannual spirits tax indexation for three years and reducing the spirits rate to the brandy rate.
"This would give a powerful kickstart to the domestic industry's attempt to grow into a premium agricultural- based export industry, as well as contributing to the recovery of our hospitality and tourism sectors."
Spirits & Cocktails Australia is also proposing that savings from the tax relief be reinvested to offer local distillers much needed relief in the form of increasing the craft distiller excise refund.
Published in the National Liquor News 'Leaders Edition', February 2021.